DESCRIPTION
As we know, autumn-winter cereal straw is essential in farming as a fibre composition of rations or also in dairy production.
Through our processing, it can be cut up into different lengths ranging between 3 and 10 cm.
Straw is pulverized and freed of foreign bodies in order to allow a higher level of sanitation compared to traditional field products.
This minimises the infections that may develop in animals' airways, as well as in the mammary tissue of those animals producing milk.
Moreover, its advance cutting up facilitates the mechanical spreading of the product with considerable energy and, therefore, economic savings.
CATEGORIES

Pulverized cereal straw
First quality straw cut up and packaged according to processes that leave its original characteristics unaltered.
The straw thus processed cut up in a range of 3 to 10 cm, is packaged in high density bales, so to obtain the greatest possible weight for each bale.
The bales' average weight depends on their length and it varies between  200/600 kg, so that it maximises the vehicle's loading weight and therefore it reduces the costs of transportation.
Cereal straw pellets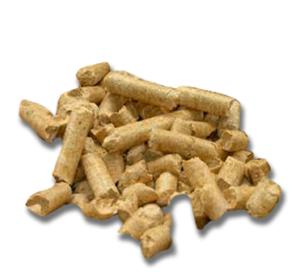 This type of pellet is obtained from first quality straw that is pulverized and pelleted using processes that prevent the alteration of its original  nutritional characteristics without the addition of adhesives and additives.
It comes in different sizes depending on the demand, usually it ranges between 6-8 mm in diameter.
In certain circumstances this product is a viable alternative to the cut up product, depending on the type of lairage.

PROPERTY

BALES

PELLETS

Protein
3 % s.s.
3 % s.s.
Moisture
12% max
12% max
NDF
80 % max
80 % max
ADF
55 % max
55 % max
Packaging
Bales 200/600 kg

– Pell mell
– BigBag 500/1000 kg